Manage Trials Virtually:
Distance Learning and e-Clinical Support for Sites
Overcoming Limited Resources During COVID-19
Are you looking to manage your ongoing trials during quarantine or prepare your site staff for the reinstatement of delayed clinical trials?
Travel restrictions delay and halt ongoing trials. Limited clinical resources prevent study startup.
Instead, continue your trial and support site staff with ScienceMedia.
Remotely Prepare Teams for Upcoming Trials
Travel restrictions delay Investigator Meetings (IMs), Site Initiation Visits (SIVs), and trial timelines until bans are lifted. SMi Trial remotely trains staff to resume clinical trial activities as soon as the current restrictions are lifted.
SMi Trial also trains clinical staff to enroll the appropriate patients and gather high-quality clinical data despite rapid onboarding.
Ensuring Operational Excellence Remotely
Patient travel restrictions, limited clinical resources, and over-extended staff compromise trial plans.
Sites face additional challenges implementing recommended protocol amendments by the FDA and other regulatory agencies.
Study updates and protocol amendment management
Patient schedule of activities
Assessments to identify misunderstandings
Protocol Training
Elevate and standardize site performance with custom multimedia training targeted to high-risk areas of your protocol.
Just-In-Time Access
Fight the "forgetting curve" with online protocol and medical distance learning to ensure your study team is always prepared with mobile-enabled access from any device, anytime, anywhere.
Interactive Schedule of Activities
Centralize key study procedure instructions with an interactive visit-specific guide.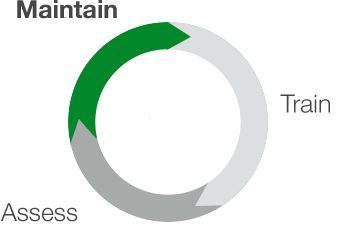 Protocol Amendment Management
Deploy, track, and re-train staff on protocol amendments throughout the lifetime of your study.
Audit-Ready Reports
Report the training completion of your study team with printable, audit-ready training records.
Study Updates
Share key lessons with custom updates targeting knowledge gaps discovered during the execution of the study.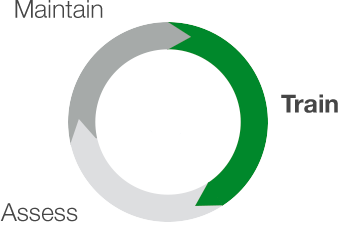 Real-Time Analytics
Evaluate site staff competency in real time using role-based analytics on training status and comprehension.
Integrated Assessments
Identify knowledge gaps and activities at high risk of deviation and ensure compliance with ICH E6(R2) using protocol-specific training assessments.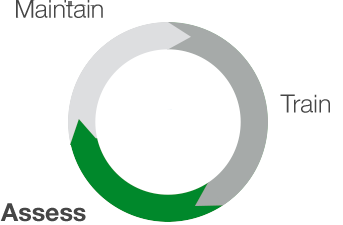 "We're leveraging SMi Trial to reduce the risk of errors by mandating compelling training
focused on the highest risks within a trial to raise the clinical competency of sites throughout the duration of the trial."
EVP, Global Clinical Trial Optimization — Top 5 CRO
While Stuck at Home, Improve Your Clinical Skills
Use this quarantine period to arm your team with the broadest, most trusted resource for disease education. SMi Source provides 16,000+ microlearning topics and 400+ courses covering a vast array of science, disease, and therapeutic areas. SMi Source combines Google-type search results with referenced multimedia education presented in a YouTube-like format. SMi Source is the backbone for disease education at many major life science companies today.